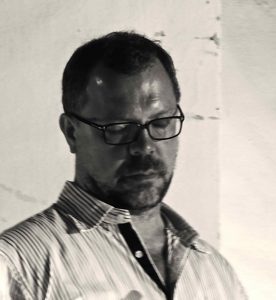 Andreas Fischer studied music and singing. He has played bass roles on numerous premieres with the Neu VocalSolisten in Stuttgart. He has worked with Karlheinz Stockhausen, Helmut Lachenmann, Luciano Berio, Peter Eötvös, Salvatore Sciarrino and George Aperghis, to name but a few.
His particular interest is musical theater. He sang all the bass parts at the premiere of Brian Ferneyhough's "Time Shadow" at the Munich Biennale in Paris, London and New York.
He played the role of "Father" in Chaya Czernowin's opera Zaide / Adama. He made his debut at the Salzburg Festival 2006 and has performed in theaters in Basel and Bremen. He was followed by Enno Poppe for José-Maria Sanchez-Verdu's opera "Work, food, housing" and "Aura". In 2010, he took over the Chaya Czernowin opera "Pnima" at the Staatsoper Stuttgart. In March 2014, he sang at the March Music Festival in Berlin the role of "subjects" of the opera "QI" of Enno Poppe. In May 2014, the creations of new musical theater works by Nikolaus Brass and Dieter Schnebel at the Munich Biennale followed.