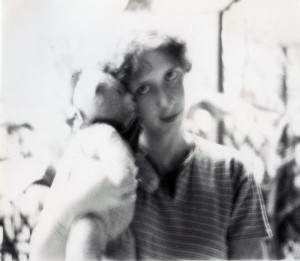 After studying philosophy, and various experiences (teaching, journalism, writing), Catherine Peillon, immersed forever in the mythological and musical world, founded in 1989 the record label the fingerprint. From ancient music to contemporary music, oral transmission music to urban traditions, the common thread is that of exigency, discovery and creation. She has worked for the revelation of many singular artists: Cristina Branco, Katia Guerrero, Juan Carmona, Manu Théron, Pietra Montecorvino … She continues today to assume the artistic direction of the label by devoting herself particularly to contemporary music.
She participated from the beginning in the adventure of the literary magazine and debates of ideas centered around the two shores of the Mediterranean Thought of midday (published at Actes Sud) to which she collaborates regularly and of which she coordinated two numbers : Mediterranean Mythologies (2007) and Chants d'Orphée, music and poetry (2009).
She has been developing numerous projects in close artistic collaboration with the composer Zad Moultaka. In the field of photography and visual arts, she worked for a long time under pseudonym (Jules Geai) then chose to sign under her name from 2007.
She is now preparing several literary publications (Letter to Xenos, Vivant), Le Grand Tomple, exhibitions, video art, opera libretto and writing for the theater (Hélène and the clouds) and is currently producing her first film "Amers lointains".
www.catherinepeillon.com