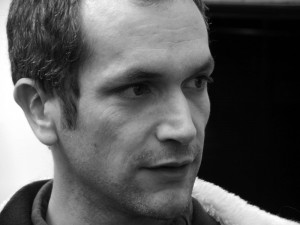 Traditional Breton musician, Erwan Keravec is a Scottish bagpipe ringer with an eclectic career. From the traditional couple with Guénole Keravec to free improvisation with Mats Gustafsson, Beñat Achiary, he composes, plays, improvises for the contemporary dance of Boris Charmatz, Emmanuelle Huynh, Mickaël Phelippeau, Gaëlle Bourges …
He leads Urban Pipes, a project presenting his work as an improviser and composer on a desire for bagpipes far removed from his original culture. He is the dedicatee of contemporary music for Bernard Cavanna's solo bagpipes, Philippe Leroux, François Rossé, Benjamin de la Fuente, Xavier Garcia and Susumu Yoshida; he also created those of Zad Moultaka, François Sarhan and Sébastien Béranger. He developed the VOX program for bagpipes and vocals with Oscar Bianchi, Oscar Strasnoy, Jose Manuel Lopez Lopez and Philippe Leroux, and the program SONNEURS for four traditional Breton instruments with Wolfgang Mitterer, Samuel Sighicelli and Susumu Yoshida.
Erwan is an associate artist with Le Quartz, national stage of Brest.