Founded in 1982 by Luc Ferrari, La Muse en Circuit, now the National Center for Music Creation, welcomes composers and musicians as well as directors, choreographers and videographers who work in the field of contemporary musical creation and its necessary interdisciplinarity. Experimentation, creation, transmission, diffusion of works (Extension of the Domaine de la note festival), La "Muse" marries since its origins the technological changes and offers creators an appropriate space for the realization of their works, under the impetus of its director, producer, artist David Jisse …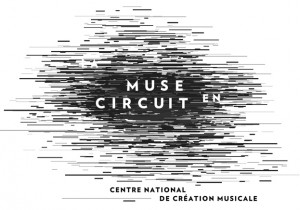 Since 1982, the date of the founding of La Muse en Circuit by Luc Ferrari, the history of this structure merges with that of the mutation of technologies and the need to offer creators appropriate spaces for the realization of their works. From 1992, La Muse en Circuit settled in Alfortville. Its establishment in the Ile-de-France Region and its relationship with local authorities have enabled the transformation of this experimental space into a center of musical creation developed and recognized, working with all audiences.
La Muse en Circuit is now at the service of contemporary music related to technologies (electroacoustic, mixed and instrumental music). It hosts composers, instrumentalists, ensembles, and all kinds of artists from other disciplines whose concerns intersect with the relationship of music and technology. It provides them with means of production, registration and post-production development to better support their creative projects.
La Muse en Circuit organizes the diffusion of the works thanks to a festival Extension of the Domain of the note which is in its sixth edition as well as by a cycle of concerts entitled Nuits grave (concerts in partnership with the Péniche Opéra). The Muse also participates in various co-productions. It produces or co-produces a number of discs or DVDs.
Since the beginning of its establishment in Alfortville, one of the great concerns of La Muse en Circuit has been and continues to be the transmission of musical modernity to all audiences. For this reason, it has developed an important pedagogical department which works both in the direction of general education and specialized education. It is also pursuing an important project of work with the amateurs of the Region through the OrMaDor (orchestra of machines and computers).
Luc Ferrari, in his work, always valued the recorded sound. That is why, for more than ten years, the Muse has been offering, with the help of SACEM, a radio creation contest and welcomes projects that go in this direction.
Basic and applied research is also a very important axis of its history and activity.
Finally, it should be noted that La Muse en Circuit actively participates in the creation of networks and in particular that which brings together all the "actors" of contemporary music in Ile-de-France, the Futures Composés network.